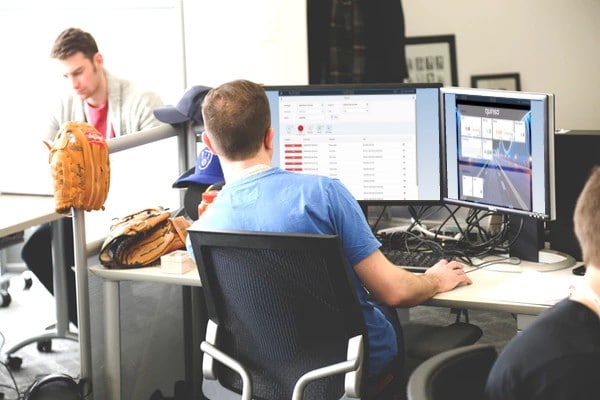 Manufacturing Interface Monitor
Create real-time insight into the interfaces between your Top Floor and the Shop Floor.
The Manufacturing Interface Monitor records the progress of all message traffic between SAP ERP and any MES application. The Monitor works on SAP MII and is developed in the SAP industry standard SAPUI5.
The Manufacturing Interface Monitor is both available on the Hana Cloud Platform and on premise.
Benefits
The launch pad
All notifications in one overview

Errors, warnings, and success messages in one overview

Distinguishing trends, from errors and warnings in the interfaces

Create Insight in the Top 3 notifications
One level deeper: the Interfaces
Create insight into your interfaces and create simple step-by-step analyses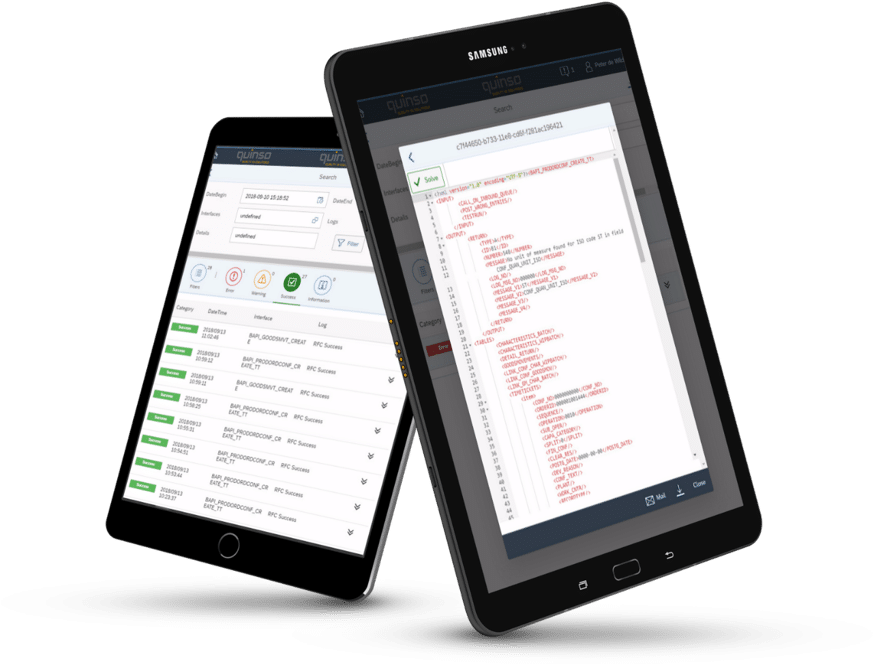 Easy insight into your KPIs

Easily navigate by using search or filter

Very user friendly user interface
Click through to the deepest level: the log details
Quick and effective cause analysis

Recognizable color codes for efficient navigation

All details available in a single click

Quick and effective cause analysis

Email errors and warnings to your IT department within 5 seconds!
Developed with SAPUI5
SAPUI5 is a Client UI Technology. SAPUI5 Application running in a Web browser. Depending on the device, the application works on mobile, tablet or desktop PC.
Experience the manufacturing Interface Monitor with the videos below
Why Quinso?
Because of our broad knowledge of the production industry and vision of technological developments, we are able to make the right arguments to help your organisation. Our consultants have an average of 10 years of experience in the production industry and are leading the world in the field of SAP MII and SAP OEE.
Call me back
Request for a Message Interface Monitor Demo
Contact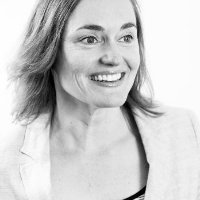 Alice van Ommen
SAP Integration Project Manager
+31 (0)73 206 22 00