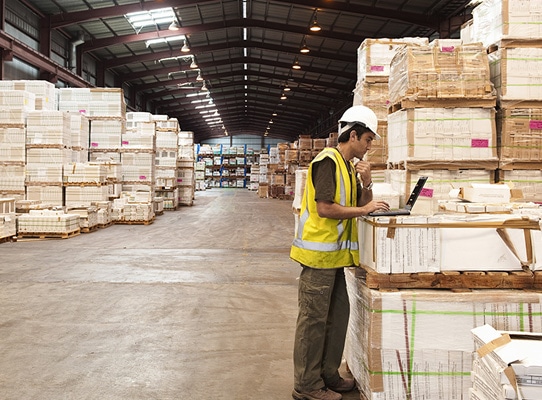 Wholesale and distribution
Use powerful analysis features to optimize your inventory and provide the right assortment. Our software for wholesale and distribution gives you insight into all aspects of your company. You distinguish your business from the competition, you deliver your customers excellent service, you have your cash flow under control, you know cost limit and you realize growth and return.
Use multi-channel sales to make it easy for your customers. Create, develop and maintain a close collaboration with strategic suppliers. And tune your assets to even the smallest changes in supply and demand.
Why Quinso?
Many of our consultants are active in the wholesale industry; As part of their former employment relationship or otherwise involved in projects. With this experience, we understand the essence of your business and the challenges you face. We use SAP Best practices for wholesale & Distribution During implementation, this solution supports a variety of wholesale industry-specific scenarios.
Benefits
Better collaboration: promoting engagement across all channels

Better decision: Strategic and useful information for employees

Better customization: value-added services offered through a flexible business model

better work: significantly improved refunds, margins and performance of assets
Examples of companies in this sector
Food distribution

Care distribution

Industrial distribution
Contact
Would you like to know what we can do for you? Do not hesitate to contact us for more information.