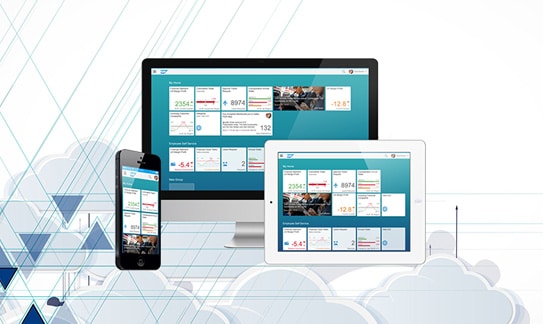 SAP Fiori/User Experience (UX)
Nowadays, good user experience (UX) is no longer simply a desire. It is an essential part of the user's expectations. To meet this demand, SAP offers a new portfolio of design capabilities that guides the customer to a more human-oriented design perspective (from strategy to implementation) to improve the efficiency, effectiveness and satisfaction of the User.
Why SAP Fiori?
Your employees expect the ease of use of applications that are used daily on the work floor. The applications that work in your company should also be intuitive, personalised and adapted to the way the user actually works. The experience with the new SAP Fiori is characterised by the excellent design and endless possibilities to flexibly set up the screens and transactions.
Benefits
Improve the productivity of your employees by simplifying and automating daily tasks on any device

Improved user acceptance with attractive design tailored to the most important tasks and activities

Increase compliance and quality of data by making it easier to enter information into your registration system

Less training and support with simple, role screens that speed up the startup period and minimize user errors

SAP Fiori apps are easy to expand or build yourself with the SAP developer tools and technology
SAP Fiori UX Design principles
The concept is based on five core principles that together provide a very satisfactory user experience:
Role: Splits complex transactions into a task experience. Make sure that the user sees only the functionality he/she needs to complete a task

Responsive: Support all types of devices, all sizes screens, all versions and all channels;

Simple: Applications that ensure that a particular user group can perform its task within up to three screens. Focuses attention on key tasks, functions and activities

Coherent: Deliver a consistent user experience across the enterprise — whether you need to process a sales order, review the new KPIs, or manage leave requests

Attractive – Enhance users ' work experience with intuitive, easy-to-use SAP Fiori apps
Why Quinso?
The way people work with software has changed drastically in recent years. Nowadays, people use mobile devices as an integral part of everyday life. One is accustomed to the speed and simplicity of using Google, Apple, Facebook and Amazon. This experience raises the bar for business software higher. Users ask for a similar experience for their solutions at work. Quinso is aware of this new experience and focuses on steps to gain and maintain knowledge of SAP User experience.
Call me back
"*" indicates required fields
SAP Fiori Demo Request
Contact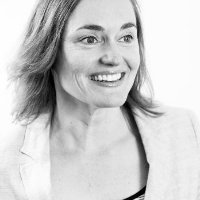 Alice van Ommen
Business Consultant
+31 (0)73 206 22 00
SAP Fiori/User Experience (UX) blog entries and news