SAP Dangerous Goods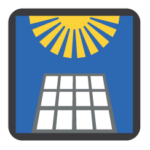 Dangerous goods are solid in form, liquid, or are gases which may harm people, other living organisms, property or the environment. These substances must always comply with the laws and regulations in the transport, which must always be carried out by a trained team. In the case of labeling, the containers or storage locations are usually marked with a diamond shape mark.
What are dangerous goods?
Dangerous goods are substances or materials that can pose an acute risk to humans, property and the environment because of their chemical or physical characteristics. Substances are considered dangerous if they are labeled with the exception of small containers. To determine whether a product is a dangerous good one can:
Check the label

Checking shipping and transport documents

Check the Product Safety Data sheet (formerly the Materials Safety Data sheet)

Contact the manufacturer or supplier of the product

Check whether the product appears on the hazardous substance list of the ADG Code

Have the product tested on the classification criteria of the ADG Code or the UN Manual of Tests and criteria.
Dangerous Goods occur in almost all organizations, small and large. Most work locations, offices and industries use and store various chemicals. Dangerous goods can explode or ignite. They can be toxic, bite or suddenly dissolve. Common chemicals seem harmless, but in the absence of knowledge and underestimating the risks such as improper storage, exposure to heat or moisture or merging, they can be fatal. Examples of dangerous goods are gasoline, batteries, paint, acids and blood samples.
Why Quinso?
Many of our consultants are active in the chemical industry: as part of their former employment relationship or they are otherwise involved in projects. Because many of our customers deal with these aspects, we focus primarily on product safety, the handling of hazardous substances in the process and the correct labelling of articles, packaging, etc.
Benefits
The right labels on the right products.

Integrated in your logistical process.

Cost effective compliance with laws and regulations.
The transport Regulations of dangerous goods include all means and forms of transport and transport of dangerous goods such as road, rail, water and air. They are defined as:
Road/rail à ADR/RID

River à ADNR

Maritime transport à IMDG code

Air transport à ICAO or IATA
MSDS: Material Safety Data Sheet
MSDS shows the characteristics of the hazardous substance. It helps in correct and clear classifying and communicating the information about the substance. MSDS supports in giving the correct shipping name, hazard classification, UN number, etc.
In the SAP system, the correct handling of dangerous goods is secured by the following three components:
Dangerous Goods Master Data

Dangerous goods Check

Dangerous Goods Documents
Call me back
"*" indicates required fields
EH & S Demo Request
Contact

Sander van der Veen
Business Consultant
+31 (0)73 206 22 00
SAP Dangerous Goods blog Posts and News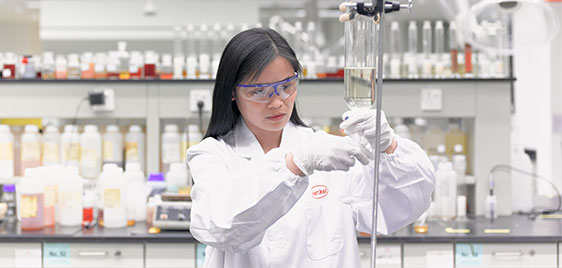 Reduce efforts to ensure compliance with regulation and legislation, without disrupting your daily activities and general business strategy.
Ensuring correct labeling and safe storage, packaging and transport of hazardous materials

Cost reduction of compliance by automating information and document creation

Transmission of hazardous substances data in electronic forms for deliveries and transports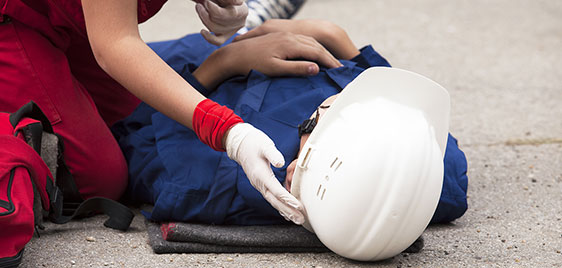 Support in capturing and processing everything needed to register, ranging from personal injury and property damage to accident and near-accident.
Add and edit all relevant data in an incident/accident

Creating, sending and archiving the reports prescribed by law using the SAP system

Planning and tracking of industrial hygiene and safety measures such as maintenance tasks