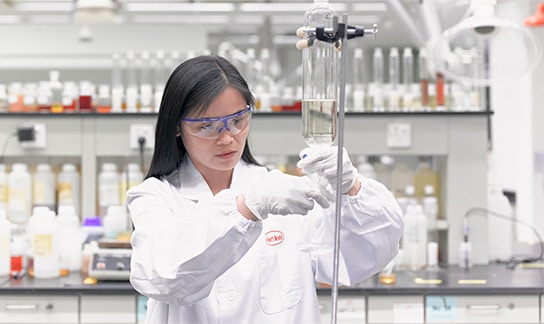 SAP Product Safety
If your company produces and sells hazardous substances, you are obliged to protect people and the environment from the risk of these substances. In addition, the obligation to adhere to various laws and regulations worldwide. SAP Product Safety helps to deal with hazardous substances and safely market them, as well as to automatically comply with all relevant laws and regulations.
Safe transport, storage and use of hazardous materials
With SAP Material and Product software, you can guarantee the safety and legality of your products: from production, storage and use to distribution and delivery, both for the environment and for your employees and customers. In addition, it protects your sales by limiting the activities required to comply with laws and regulations without disrupting your business operations.
Benefits
The safe and correct global labelling, storage, packaging and transport of hazardous materials

Performing extensive substance volume tracking and registration checks

Creating consistent documents that comply with laws and regulations worldwide, such as SDSs and labels

Reducing costs of complying with laws and regulations by automating information and documentation

Reliable and accurate data for communication with customers and suppliers

Risk reduction and control in maintaining hazmat considerations across all processes
Parts SAP Product Safety
Report Management: supports the mandatory steps to be taken with EH & S reports, from creation to publication. In the field of archiving, reports that are no longer needed can be stored with status historical and can be called up at any time.

Global Label Management: supports data entry for labels and use of these data to determine suitable labels at various Labellingscenario's and print them out.

Report Shipping: reports already issued are available for report shipping. Report Shipping manages the automated process for creating and storing report shipping orders, for both new and updated orders.

report Information: the report information and reporting can be used to search for and display reports with status Released and historical.

BOM transfer: helps to create the composition of a material specification based on the bill of Materials.
Why Quinso?
Many of our consultants are active in the chemical industry: as part of their former employment relationship or they are otherwise involved in projects. Because many of our customers deal with these aspects, we focus primarily on product safety, the handling of hazardous substances in the process and the correct labelling of articles, packaging, etc.
Call me back
"*" indicates required fields
EH & S Demo Request
Contact

Sander van der Veen
Business Consultant
+31 (0)73 206 22 00
SAP Product Safety Blog Posts and News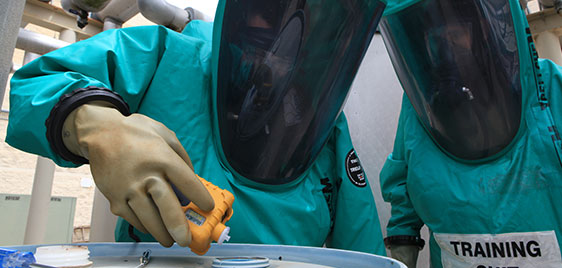 Management of hazardous substances: from storage, transport and delivery to compliance with the rules applicable to you throughout the process and reporting it.
Managing relevant (master) data concerning hazardous substances

Defining and implementing dangerous goods checks in sales and distribution processes

Transmission of dangerous goods data in electronic forms for deliveries and transports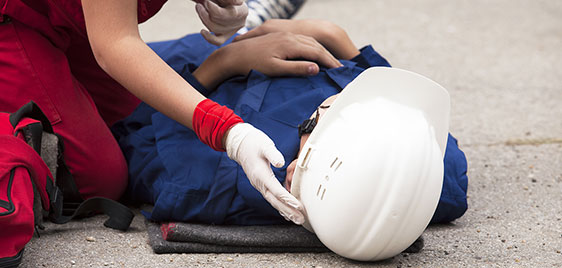 Support in capturing and processing everything needed to register, ranging from personal injury and property damage to accident and near-accident.
Add and edit all relevant data in an incident/accident

Creating, sending and archiving the reports prescribed by law using the SAP system

Planning and tracking of industrial hygiene and safety measures such as maintenance tasks