Industry Solution Mill
The industry Solution Mill is often used in the metal, cable, paper, wood, textile, and Discrete industries where a lot of customer-specific products are produced (Dimensions/specifications). With is Mill it is in these industries it is not necessary to create a material for each product, instead it is used the Variant Configurator with which you can specify a product.
Industry Solution Mill Solutions
SAP Mill Product solutions are specifically designed for manufacturing companies with products such as metal, cables, wood products and paper, packaging, building materials, textile products and furniture. Regardless of the size of your business, you get the insight needed to increase efficiency and increase profits.
Variant Configurator
On the basis of this specification, the right bomb is built and the most efficient machines are selected. This industry differs in particular from other industries because a high number of characteristics and variants apply, in addition, in these industries we often see that the production processes are the opposite works of assembly: from 1 Component produces multiple end products.
Seamless integration with all SAP components that are common within these industries;

From the beginning of 2017, the Industry solution Mill becomes a standard solution within the

S/4 HANA

Enterprise Edition Suite;

Mill Solution has added industry-specific industry characteristics for the metal, cable, paper, wood, textile, automotive and discrete industries;

Industry Solution Mill is a free solution of sap which can always be added to your existing SAP ERP afterwards.
Benefits
By using the Variant Configurator, Master Data is very easy to manage. This provides significant time savings which will not compromise on quality.

We cover the entire supply Chain Cycle, from Product Design, configuration, capacity planning and production, to customer delivery in the right specifications.

Support of production processes where one component produces multiple (customer-specific) end products, which is not possible within standard SAP without Mill.

SAP Mill is completely integrated into all modules of SAP ECC, in addition there is seamless integration with SAP APO, SAP EWM, SAP MII and ME.
Why Quinso?
Our experience in SAP Mill area is unique in the Netherlands, we are one of the few SAP partners in Europe with the right knowledge and skills to implement this SAP Industry Solution. In the past few years we have successfully implemented SAP Mill with several customers.
Call me back
"*" indicates required fields
Request IS Mill Demo
Contact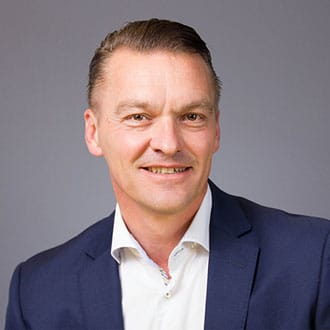 Jan Tielemans
Managing Consultant
+31 (0)73 206 22 00