Quinso heeft voor zijn klanten een uitstekende, functionele applicatiebeheerafdeling. Deze afdeling acteert als verlengstuk van uw organisatie, middels een tweede- en/of derdelijnsservicedesk, in diverse functionele vraagstukken. Ook het maatwerk in ABAP of JAVA hoort hierin thuis.
Afhankelijk van uw behoefte maken wij afspraken over op welke wijze de ondersteuning plaatsvindt. Door middel van een overzichtelijke procedure hebt u inzicht in uw uitstaande vragen en de geboden oplossingen. Op regelmatige basis rapporteren wij de status en de verrichte werkzaamheden, zodat u te allen tijde inzicht heeft in de performance van uw systemen.
Functionele ondersteuning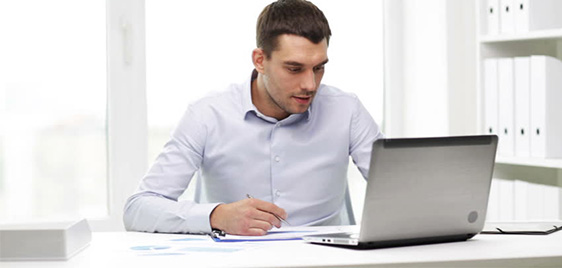 Quinso heeft een breed scala aan zeer ervaren consultants en is in staat om complete functionele ondersteuning te bieden. Wij maken het verschil door middel van onze persoonlijke benadering en mentaliteit, om zo uw zorgen rondom uw SAP-systemen weg te nemen.
Service desk
Onze Service desk is op werkdagen tussen 08.30 en 17.30 uur bereikbaar. Natuurlijk behoort ook 24/7 telefonisch contact tot de mogelijkheden.
Verlengstuk van uw competence centre

Tweede- of derdelijnssupport

Kwaliteitsdienstverlening aan uw gebruikers

Virtueel team van consultants
Service Level Agreement
Een Service Level Agreement is een overeenkomst die afgestemd is op uw behoeften, middelen en de aanwezige kennis van uw medewerkers. Samen wordt afgesproken hoe het beheer van uw SAP-systeem ingericht wordt.
Bij een Service Level Agreement wordt ervan uitgegaan dat de relatie voor langere periode wordt aangegaan. Samen met de servicemanager van Quinso wordt periodiek de dienstverlening uit het verleden geëvalueerd en worden de plannen en doelstellingen van de toekomst besproken.
Functioneel applicatiebeheer

Stand-byregeling

Gegarandeerde reactie-en responstijden

SLA-rapportage over calls en resultaten
Service Card Agreement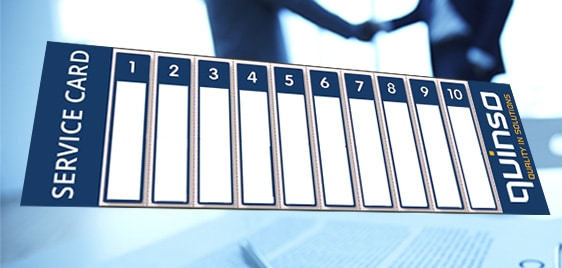 Anders dan met een Service Level Agreement (SLA) bieden we ook de mogelijkheid voor een Service Card Agreement (SCA). Met deze 'strippenkaart' bieden wij consultancy aan tegen een gereduceerd tarief met een vast aantal strippen. Deze strippen kunt u inzetten voor werkzaamheden die Quinso op afstand voor u uitvoert. On-site is ook mogelijk tegen een geringe meerprijs.
Vaste prijsafspraak

Voordeliger consultancytarief

Verzekerd van professionele SAP-consultants

Telefonische ondersteuning door onze servicedesk
Contact
Stefan van Gils
Managed Services
+31 (0)73 206 22 00