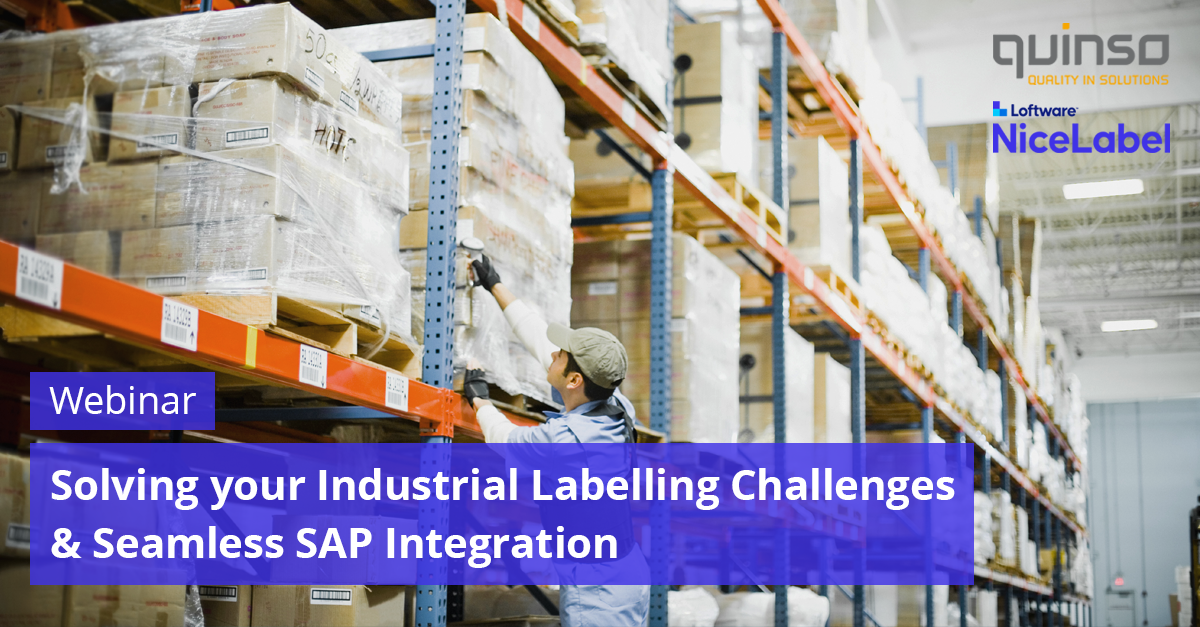 Wat: Quinso Webinar NiceLabel – Enterprise Labelling Solutions & Integration with SAP
Wie: IT managers, supply chain managers, logistiekmanagers, productiemanagers
Wanneer: Woensdag 18 mei 2022, 10:00-11:00
Op zoek naar een sneller, meer eenvoudig en standaard proces om jouw industriële labels te ontwerpen?
Wil je sneller printen, minder label templates creëren & beheren en naadloze integratie met je SAP systeem?
Streef je naar lagere kosten voor labeling en dit tegelijkertijd dichterbij de business te brengen?
Hoor je graag hoe andere klanten dit succesvol hebben gedaan?
Is je antwoord op een of meerdere van deze vragen ja? Neem dan zeker deel aan het webinar dat Quinso samen met onze business partner Loftware NiceLabel organiseert op woensdag 18 mei. Tijdens dit webinar hoor je meer over NiceLabel Enterprise Labeling oplossingen en hoe Quinso klanten helpt met het optuigen van een sneller en meer flexibel labelproductieproces voorzien van een naadloze SAP integratie.
Na aanmelding ontvang je een bevestigingsemail met informatie over hoe deel te nemen aan het webinar.
Wil je graag op voorhand meer weten over dit onderwerp? Neem vooral contact op met Lonneke van Bockel via lonneke.van.bockel@quinso.com.