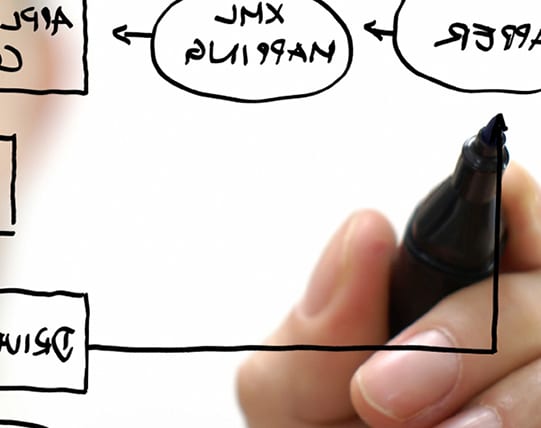 SAP Consultancy
Your need for support is often the result of the need to improve your business processes. The solution has often been realised by one of your colleagues/competitors.
SAP has therefore developed the ' Best practices ' in collaboration with all major companies and universities worldwide, so as a customer you will benefit directly from a system designed for your industry. These systems are already equipped with all documentation, including blueprint. So you could choose to come to the same level quickly as all those other companies that "have already invented the wheel". In addition, you can also opt for improvement projects on your already existing SAP facility, in order to make your organisation run better. Better business management will contribute to the positive distinction of your company on the market.
Experience and expertise
Quinso Consultants are characterised by combining Business Consultancy with the experience and expertise in SAP. Another feature is entrepreneurship and the urge to achieve the best solution for you as a customer.
Improve your business process
Because QUINSO consultants are SAP certified, have knowledge of multiple SAP modules and are also process oriented rather than module oriented, they can monitor processes. This makes SAP consultancy of Quinso very strong. In this way, the best arrangement of the combination of the various SAP modules can be chosen to improve your business process. Quinso Consultants have at least eight years of experience in your industry. You benefit from the combination of SAP expertise and the extensive experience they have gained during various projects in which they have actively participated. This enables us to achieve the appropriate solution with and for you.
Our areas of expertise
SAP ERP Financial (SAP Fi-Co)

SAP ERP Sales (SAP SD)

SAP ERP Operations (SAP MM, LES)

SAP ERP Production (SAP PP)

SAP ERP Service (SAP CS/PM)

SAP ERP Warehouse Management (SAP WMS)
Other consultancy services