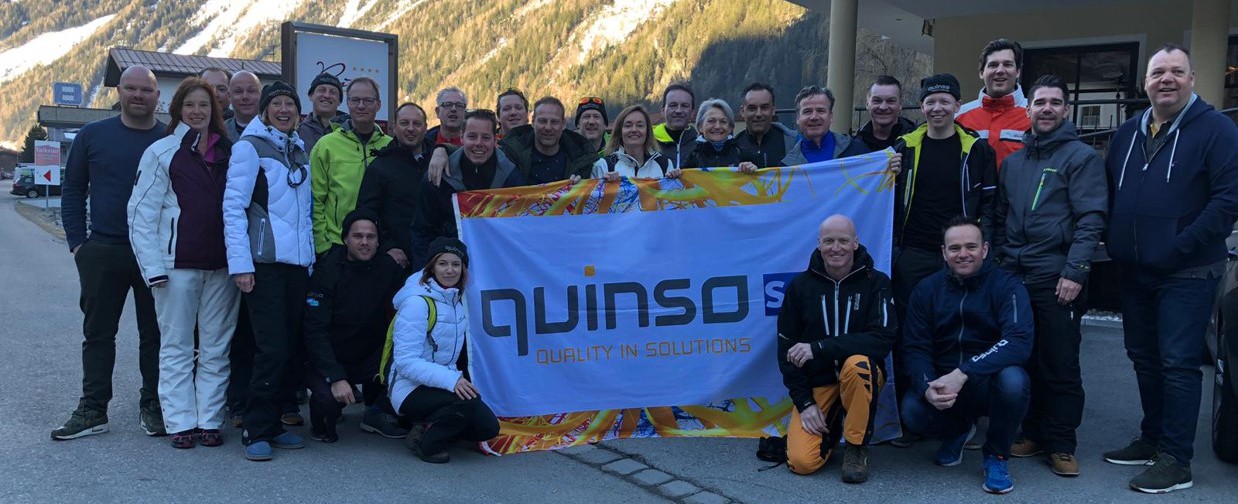 Today is Quinso's 10th anniversary exactly! What started with a few ideas quickly grew into a successful company in intelligent SAP solutions for every part within supply chain and manufacturing. Hubert Wezenberg, managing partner, looks back on 10 years of Quinso. An interview.
10 years of Quinso, how did it start?
"After almost 12 years, a great period at SAP Netherlands came to an end. An obvious next step would be a management position. But that's nothing for me, too much politics. I'm not like that. I am actually too much of an entrepreneur. I want to work with customers, not fill in spreadsheets. Then you face the choice: either go to another software supplier or leave and start your own business. It became the latter. At that time, I already knew Jan Tielemans. I called him: "Jan, I think now is the time to start a consultancy company that stands out from all the others. The economy is against us, it doesn't get any worse than now. Dick Verburg and Ronald Pelsmaeker, former colleagues of Jan, were also ready for something new and wanted to join in. In a hotel in Rosmalen, we forged plans and took the plunge: the four of us started Quinso."
The name Quinso, who came up with it?
"We all came up with names and from the top three we looked to see if the URL was still available. In the end, the choice fell on Quinso. Quinso, quality in solutions."
Speaking of quality, how do you look at it?
"Quality, that's what we want to deliver and be the best. The same is true for our customers. Within SAP, coming up with standard solutions that allow us to optimize their business processes and thereby add value. Solutions that allow them to make a difference and ultimately set the standard in their industry. In recent years, we have proven ourselves when it comes to SAP S/4HANA, Manufacturing and Supply Chain Management. In short, better a specialist than a generalist, because there are already plenty of those. Focus is the key to our success.
What are you most proud of?
"On what we have achieved together, that our employees are enjoying themselves. That they can grow within our company. And of course, I am proud of the many awards we have received as a token of appreciation. Almost every year we have been nominated and have often received an award for our knowledge and expertise with the title partner of the year. We have also been SAP's best Reseller several times while that is not even our focus.
But what I love even more is that we are one big family at Quinso, where everyone has something to spare for another. Whether during our parties or our ski trip, it's always fun. Even in the corona crisis, we know how to look each other up with a virtual Friday afternoon drink or the Digi Summer Drink. For this last event, everyone received a drink package and had a very pleasant afternoon via zoom. Includes its own "Ranking the Colleagues" quiz. All at the initiative of the employees themselves. Really great!
You can't do it alone, for that you need a team. That is also our strength. You want to build something, you do it together. Therefore, we are always looking for new consultants who are complementary. The company must move on. Otherwise it will stick to you and that is not the intention. New talents rise up and bring new ideas that also allow you to continue to grow. Growth is more than expanding your workforce. It is also about personal growth of our people. Only then do you get a top team that excels."

The most important milestone? Did you achieve what you wanted to achieve?
"Surely that is the partnership with ORBIS in Germany, exactly 2 years ago today. And yes, we certainly achieved what we envisioned with that:
International presence. It makes us a strong player both nationally and internationally.
ORBIS has the same DNA as us: no stress no pressure, and it's about more than just numbers.
We have a lot of knowledge and expertise in the same areas. It is nice to work together and share knowledge. So we do a lot of projects together."
What was your biggest miss?
"On my advice, we recruited another partner. You sometimes make choices that in retrospect you think, I shouldn't have done that. The DNA just didn't fit. With hindsight you can ask yourself the question: what if we hadn't done it, would that have been better? Or did we actually get better because we did do it, and learned from it. If you ask me, the latter. This is just part of growing up."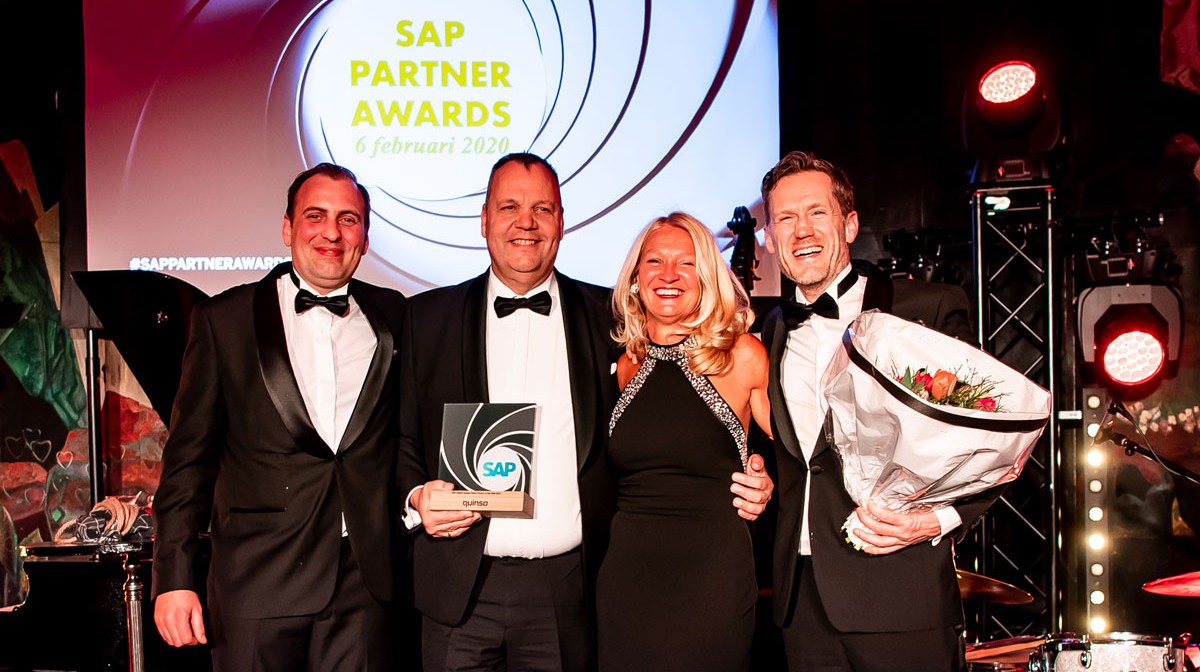 How do you see the future?
"That we continue to grow. Both with young talent and experienced consultants. Doing great projects with our clients and prospects. In addition, we would like to collaborate even more with ORBIS. But the most important thing is that we remain who we are, and that we maintain the culture that we have now: just "with our feet in the clay" and hard work.
Finally, what are your tips for other entrepreneurs?
"Above all, stay yourself. Always give 110%. Look closely at where your customers are going and make sure you always stay just one step ahead of them so you can give them the right advice. So, pay close attention to what's happening in the market you're in and keep innovating!"