The success formula for increased customer satisfaction
By using your commerce environment smartly, you can greatly increase your customer satisfaction. Not only with consumers, but also with B2B customers. To delve into the challenges as well as solutions, we organized the webinar"Manufacturing: with commerce higher customer satisfaction" with SAP partner Quinso. You can read the highlights of the session with Business Development Managers Marc van der Zon of Quinso and Kars Kooistra of Valtech here.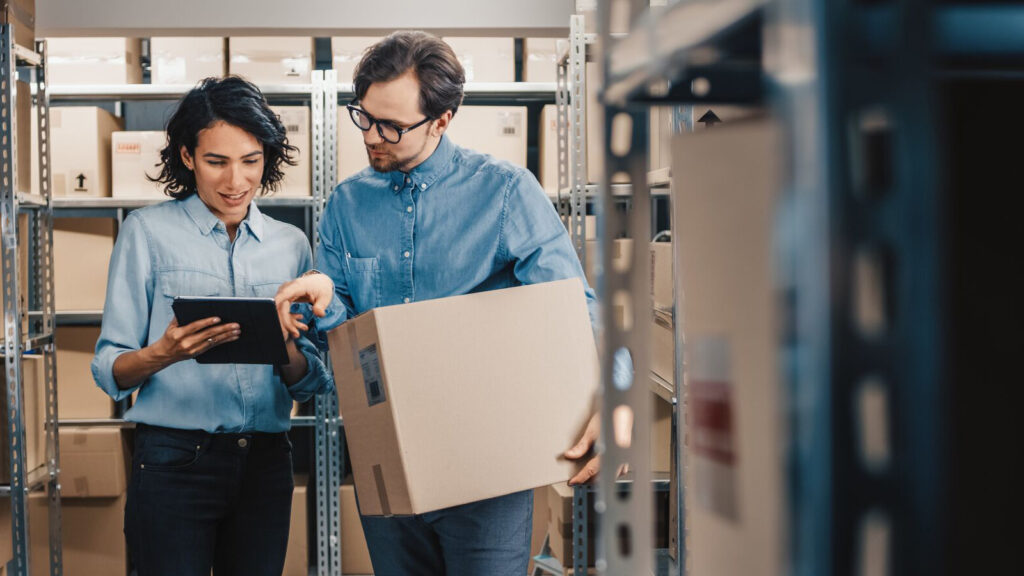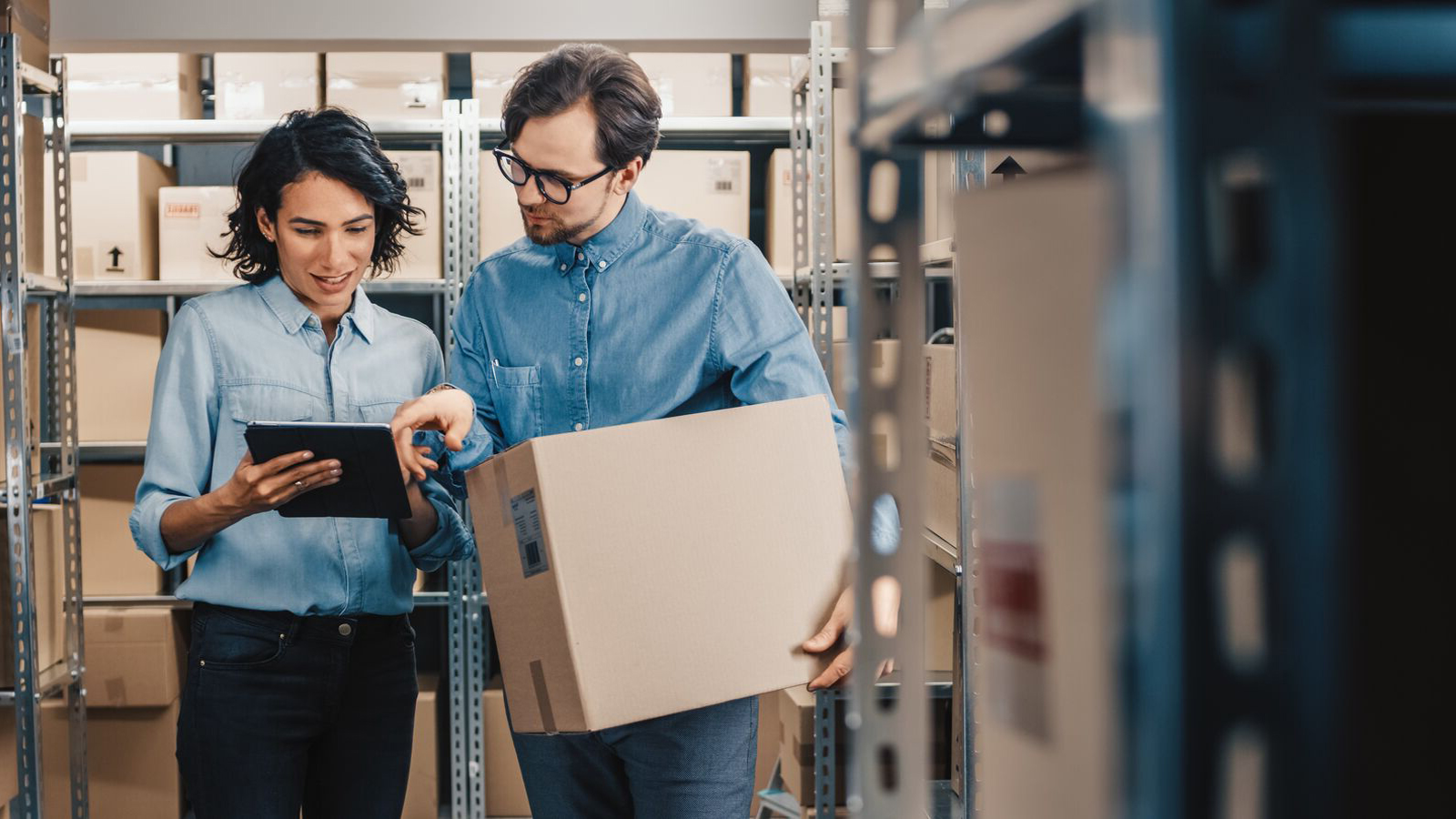 A shift in the manufacturing industry
For years, Quinso has been engaged in total solutions for companies within the manufacturing and wholesale industries. Among other things, they advise companies in the manufacturing industry on SAP: software that manages business processes and enables effective data processing and information flows between organizations. But in recent years, Quinso has noticed that their customers' demands are changing: they are increasingly looking for the best way to do business with their own customers. "The manufacturing industry has a somewhat older audience that until recently worked in a traditional way," Marc van der Zon says. "Passing orders by phone, stopping by the office for a cup of coffee. But they are increasingly looking at other ways of doing business, such as via WhatsApp or a mobile portal. They're used to that themselves." So to facilitate their own customers, these companies need to change something. Setting up a commerce environment, they thought, would be a good idea. But where do you start?
Challenges for traditional businesses
Kars Kooistra immediately recognizes the question Quinso gets. "Many of our traditional B2B customers run into these types of challenges. There are three that are common."
Skip the middleman
Bedrijven in de maakindustrie hebben vaak geen directe relatie met de eindklant. Een gemis, want een relatie met de eindklant kan je juist een hoop kennis en kunde opleveren. Een relatief snelle en makkelijke manier is om commerce-omgeving op te zetten, waarin je direct met je klant in contact bent.
Cost-to-serve verlagen
B2B-bedrijven die met commerce aan de slag gaan, doen dat meestal niet om een nieuw marktaandeel aan te boren. Het verlagen van kosten is veel vaker de reden. Met een digitale commerce-omgeving geef je je klanten veel meer vrijheid om zichzelf te bedienen, terwijl jij je kan focussen op extra waarde toevoegen met advies voor je klant.
Efficiënter werken
Een groot bedrijf is meestal groot geworden door overnames en fusies – zeker als het ook internationaal opereert. Het resultaat? Een hoop verschillende platforms en verouderde systemen. De kunst is om je klanten op een eenduidige manier te bedienen. Maar platforms bij elkaar brengen en de complexiteit eruit halen, kan een opgave zijn. En vergeet inspelen op veranderende landschappen niet. Je salesaanpak kan flink overhoop gegooid worden door een crisis als COVID-19 of een nieuwe concurrent op de markt.
An SAP solution
For those who want to optimize their digital processes, Quinso stands ready as an SAP partner. Marc van der Zon: "When a company comes to us with a question, we look at the situation from the Digital Experience Strategy. In it, we highlight the X-factor and the O-factor. The X-factor focuses on the customer's emotions and motivations, while the O-factor focuses on the operational piece: what are the sales figures and where is the profit?" With SAP software, these factors come together. The back-end, where everything is organized, connects well with the front-end, where you communicate with your customers. "In addition, the commerce functionality is tremendous, so you can quickly move from local to international as well." To best inform customers about the commerce piece, Quinso sought a partnership with a major commerce player. That became Valtech. Together with Quinso, we arrived at a success formula of three elements for commerce in the manufacturing industry.
Human centered design
Denk goed na over de wensen van je eindgebruikers. Met de juiste digitale middelen en een commerce-omgeving, kan je ervoor zorgen dat je klant zelf de touwtjes in handen heeft en jij extra waarde kunt toevoegen door je klant te adviseren.
Moments that matter
Richt je bij het optimaliseren van de customer journey vooral op de touchpoints waar je klanten zich het meest bevinden. Deze momenten zijn voor hen het meest relevant.
Best of class technologie
Kies de technologie die jouw probleem het best kan oplossen – en zet het in als het je ook echt kan helpen. Technologie gebruiken alleen omdat het kan, zal je niet verder helpen.
Success stories from the marketplace
Obvious points, but what does that look like in practice? Kars cites three companies Valtech has helped with their digital transformation: Westcon, Heineken and Linde.
Westcon is a supplier of products around networking and security. To add value for their customer, Westcon decided to focus on how to better serve their customers digitally and bring down costs. Their new digital experience began with a portal for account managers that ran entirely on SAP. In the portal, account managers find information about the client and specific contract agreements they can use to get on the road. Over time, Westcon transitioned to a fully SAP/Hybris driven commerce platform, where customers place orders and create quotes themselves. Account managers can thus better target larger customers. A good example of how to move from a traditional sales approach to fully digital support.
What if you have a web portal, but your customer doesn't have time to shoot in orders? It happened Heineken in the Mexican market. Valtech developed an app for them that runs entirely on SAP/Hybris. Café owners can thus place orders through their mobile phones. They see exactly what they can buy, as well as what promotions are available to them or their customers. In this case, human-centered design really takes center stage.
Finally, Linde has also embraced the digital experience. The international gas retailer wanted real-time visibility into quotes, more self-service for customers, proper linkage to the supply chain and improved product delivery. This was done with their SAP-based platform, in which smart gas tanks play a major role. Below a certain gas level, the meter sends a message to the system, which in turn sends a quote to the customer. The recipient only needs to approve it, after which the order is initiated. This is how the company makes business easier, faster and smarter.
Meer inspiration
Would you like to delve further into commerce in the manufacturing industry? Then watch back the webinar "Manufacturing: with commerce higher customer satisfaction . Marc and Kars will give you a glimpse into the world of Commerce in the Manufacturing Industry and inspire you with more practical examples in B2B.