Technological innovation and the shift to a consumer-oriented economy, the "economy of experience," are having a huge impact on companies seeking to embrace the digital age on their way to business transformation. It is sometimes forgotten, but business customers are also consumers. People who are demanding when it comes to finding the information they need and making purchases. By understanding your customer well and deploying commerce smartly, you increase your customer satisfaction and thus your bottom line.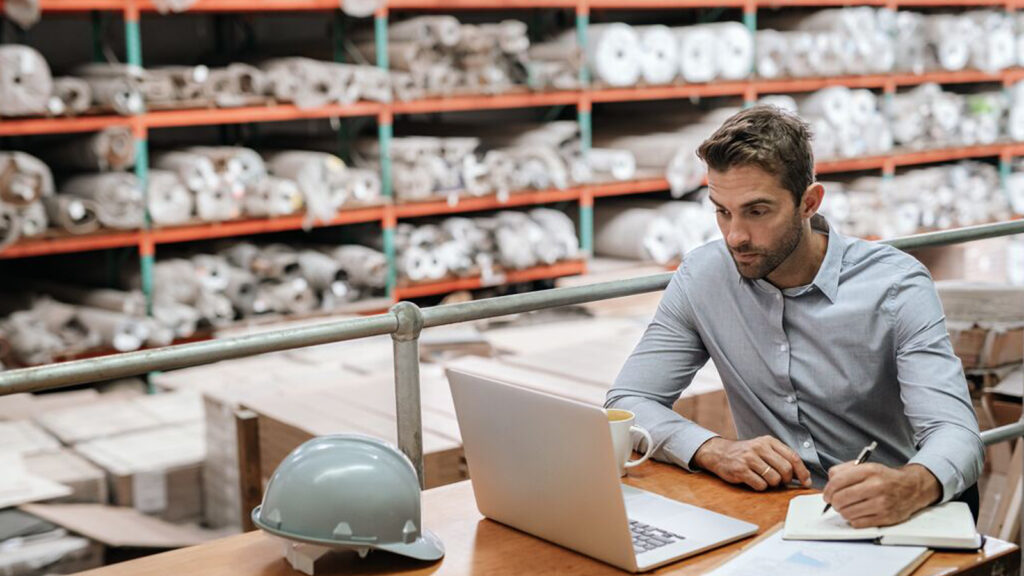 While an aircraft is in the air, new cylinders and shafts are ordered and shipped to the landing location for replacement at the appropriate time. Thanks to sensors in engines, the supplier knows when parts need to be replaced. Even before the airline notices.
An Intelligent Manufacturer is one that understands industry trends and responds intelligently to them to grow its business. Of course it's about digitization and smart technologies. What opportunities does technology offer? What can you learn from organizations that have already taken smart digital steps? But digital savvy alone is not enough. It's also about new business models. Getting people moving. And so about commerce. By creating a digital ecosystem around the customer and their needs, you deliver value, such as convenience. Anything to take the next step toward that even smarter manufacturer.
Product innovations that follow each other ever faster, demanding customers and ever shorter product cycles. A smart manufacturer understands what the customer desire on the front end means for the back end of the organization. As a manufacturing company, you want to be able to respond as quickly as possible to developments in the production sector, as well as to customer requirements. With the implementation of an intelligent platform, it can be done.
Marc van der Zon, business development manager at Quinso is convinced. "Companies that truly adopt commerce will be tomorrow's winners." He and Kars Kooistra, his counterpart at Valtech, are engaged daily in that intelligence battle for and by (manufacturing) companies. A great real-world example is the case of a global gas supplier.
From Practice
The company, which still worked with offline orders and manual processing, wanted a contemporary solution. A solution for the future. After all, today's customers want control over information, whether it's stock levels, product details, their order history or their own negotiated discounts. They want to be able to buy goods whenever and wherever they want. Online.
Kars: "We developed a global e-commerce platform that we integrated with ERP and other backend systems. Thanks to that connection, their customers can now order quickly, track orders and pay easily. They also have access to information and other services. There is a lot of room for customers to realize things themselves, through different channels, Internet and mobile. The platform offers a totally new customer experience, even exceeding the buyer's needs. A real transformation: from 'offline buying' to 'digital shopping'."
Meer inspiration
Want to know more about this case study? Hear what smart commerce deployment can do for you? And be inspired by even more real-world examples? Then watch back the webinar "Manufacturing: with commerce higher customer satisfaction . Marc and Kars will give you a glimpse into the world of Commerce in the Manufacturing Industry and inspire you with real-life examples in B2B.
Do you also want to become a smart manufacturer? From our practical experience at manufacturing companies, we are happy to share our knowledge, ideas and examples that will help you achieve this transformation. Learn more on theBecome a Smart Manufacturer page.