Organizations in the manufacturing industry are constantly looking for ways to produce more efficiently. For example, they are increasingly integrating systems from the top and shop floor to get more value from data on the shop floor. In practice, however, we at Quinso find it difficult to structure the information that top and shopfloor exchange with each other. In this blog, we show how we created guidelines with the ISA-95 standard at our client Supertape. For example, everyone at Supertape now knows how to handle information exchange, so they can find that information in a logical place.

Authors:
Jan Tielemans and Jan Mansvelt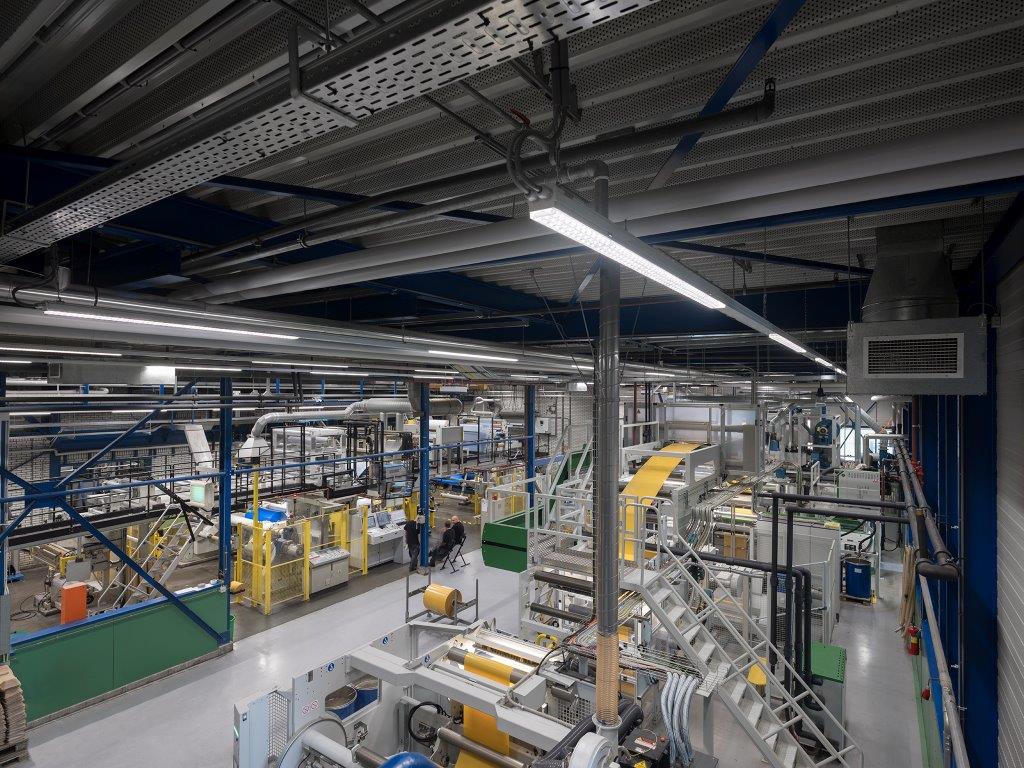 More and more organizations in the manufacturing industry are discovering that much valuable information for the business is generated on the shop floor. Therefore, many companies are linking topfloor systems with shopfloor systems. A logical choice, as automatic linking reduces human error and makes information available in real time. As a result, orders can be processed faster and there is more insight into the production and delivery process. Moreover, managers can make better business decisions based on reliable and real-time information.
Complex proces
Yet the integration of top and shopfloor often proves to be a complex operation. In the workplace and office environment, they often work with different and hardly integrated systems. ERP, MES and other systems often do not speak the same language and are not always set up to work well together. Moreover, any integration would involve many different departments. These tend to think mostly about their own processes and have little view of other business processes related to their primary processes.
To get a handle on integration, therefore, as an organization you need a total picture of all processes between the top and shopfloor and the associated information flows. At Quinso, we therefore apply the ISA-95 standard to many of our clients. This is a reference model for the manufacturing industry that helps organizations arrive at a blueprint for an integration project. With ISA-95, you organize three important things:
You create an overall picture of the information exchanged between ERP and various shopfloor systems within your organization such as MES and LIMS. As a result, you cannot forget information flows that are essential to include in the final interfaces.
You provide a common and accepted view of all business functions and by which system they are ideally supported. That way, you avoid having to have a substantive discussion during a project about whether processes fit better in ERP or MES, for example.
One vision of how within the company to deal with future system changes and information flows.

Schematic representation of information flows
(click on image for enlargement)
Gray areas
To determine the most logical place for your organization to carry out processes such as product scheduling or inventory control, we use ISA 95 to clearly map all business functions and their associated information flows. As you can see in the image above, ISA 95 distinguishes two layers: enterprise and control. Functions that fall within the yellow circle (control) are mostly performed in shopfloor systems. Functions outside the circle are mostly performed in an ERP system.
Production control – highlighted in green – thus clearly falls within the shopfloor. Orange functions such as order processing, procurement and product cost accounting are typical processes that fall under enterprise. However, the blue processes are tangential to both layers. Both MES and ERP systems usually have solutions for these processes. So especially about those functions, as a company you have to think carefully about where you want to perform them. That can be totally different for each organization.
Topfloor or shopfloor – a customer case study
At our customer Supertape, for example, we took a close look at production processes. Based on ISA-95, we analyzed the production environment and looked at what information is necessary to control production and what information is provided by the shop floor. For example, Supertape plans in ERP whether they have enough capacity to process all orders next week. This process appeared to work well. Then they plan in what order they will process orders. They used to do that in the ERP system. However, the analysis showed that this process could be better supported by the MES system. The operator is thus closer to that part of the planning and can make quicker adjustments as needed.
Your organization
As mentioned, processes can vary from one organization to another. For example, at another company we moved the entire planning to the MES system. So ISA-95 is always tailored to your organization and processes.
The ISA-95 standard is widely accepted within the manufacturing industry. Suppliers of ERP and MES solutions regularly use the standard. At Quinso, we have recently expanded and improved the application of the ISA-95 model to organizations from a variety of industries. We see at Quinso that it gives structure to complex projects where office automation is linked to the production floor. The chance of forgetting aspects is minimized because the model describes all relevant business functions. This is of value to all organizations that want to reduce costs, prevent risks and opportunities for errors, and improve communication between business functions.
Stability
The ISA-95 provides your organization with stability. You provide a reference model that you can always fall back on. You create a clear and complete picture of the future situation for all those involved in the project: production management, operators, consultants, developers and machine suppliers. This way you avoid discussions later in the project, because in the first phase you have immediately determined how you want to improve all processes in the right context. So ISA-95 mainly helps you speak the same language at the start of a project and get clear on what needs to be picked up in the project. Based on this, you can outline how you want to accomplish this.
However, ISA-95 requires an investment to understand and implement the standard in your organization. Quinso supports organizations to build support for the standard. We provide guidance on both the application and use of ISA-95. With our knowledge and experience of the manufacturing industry, we know exactly what is required and how to involve everyone in the process.
Want to learn more about ISA-95 or are you curious about how we connect the top and shopfloor?
Check out our customer case of Midocean and see how 20-30% productivity improvement was achieved with the deployment of SAP MII.
Or contact us at +31 73 206 2200 or info@quinso.com.

About Jan Tielemans
Managing Partner/ Management consultant at Quinso – After studying Computer Science at Eindhoven University of Technology, Jan started his career as a Young Potential at Akzo Nobel, after which he moved on as a Business Consultant at KPMG. Jan now has over 30 years of experience managing and implementing complex SAP projects within the Manufacturing world.
About Jan Mansvelt
Senior Consultant at Quinso – After studying Technical Business Administration at the University of Twente, Jan started his career as a consultant at Capgemini, to continue his path at Quinso. Jan has over 17 years of experience implementing SAP projects in the area of manufacturing where integration with MES was often a component. Most of the time Jan held the role of SAP consultant and/or team lead in these projects.