As an organization, are you currently using SAP ECC?? If so the replaceer of this ERP system in the starting blocks to youw organization even more successful: SAP S/4HANA . An intelligent, integrated ERP system that uses the latest technologies. The over move from SAP ECC to SAP S/4HANA is d é step to create an intelligent fabriek or wholesaler become. The way om stay ahead of your competition and (continue to) meet the constantly changing customer demand. Moreover leads to a substantial increase in productivity and sales.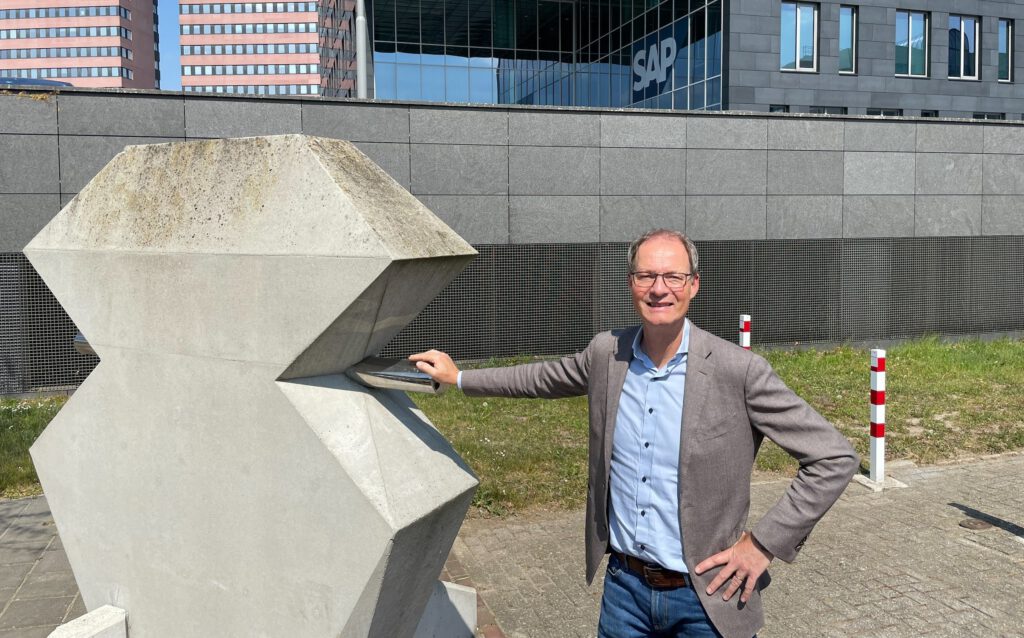 In the transition from SAP ECC to SAP S/4HANA , you have in terms of conversion, roughly 2 choices: a system conversion (brownfield) or a fit-to-standard conversion (greenfield). In this blog, Joris Sikking, managing consultant at Quinso, delves from his knowledge and er experience with both types of conversions, in the advantages and disadvantages of a system conversion. He shares insights based on which you can consider whether or not this route suits your organization.
System conversion: what is it and why should you choose it
A system conversion involves the current IT landscape with SAP ECC with as few changes as possible overgemove to a new IT landscape with SAP S/4HANA, with everything moving with it to the new modern platform. Current processes are also maintained as much as possible. After the system conversion, the organization is technically up to date again.
The main 5 reasons to choose a system conversion are:
The current IT landscape is outdated, but SAP ECC still meets all needs.

Current business processes should be able to continue as normal as possible and notice as little as possible of the switch from SAP ECC to SAP S/4HANA.

The conversion should be able to be realized quickly. With 2 to 3 months of preparation, a system conversion can be done in as little as 4 months.

Minimum capacity required for change management. After all, everything remains as it is as much as possible.

It requires relatively little time and energy from the business and users. For the same reason: everything stays the same as much as possible. You can assume that a system conversion can be done about 70% by IT and about 30% by the business.
In short, technical conversion is fast and easy and has clear advantages over fit-to-standard conversion. Indeed, in a fit-to-standard conversion, you start from scratch to restructure processes and build from industry standard functionality and best practices.
But as Cruijff used to say, "every advantage has its disadvantage. And the same goes for a system conversion.
It is a

p

rocess of continuous adjustment
Indeed, it is not realistic to expect everything to be one-to-one adopted can be adopted. If everything is standard in the current environment then things will go well, but in 99,9% of the cases it is not. There will therefore, also during a system conversion choices will have to be made:

Processes must be adjusted because they cannot be uniformly adopted into the new system. The business needs to be involved to test these new processes.

Links or integrations that are not standard, but are part of the current IT landscape, should be extensively tested by IT, the business and external partners.

SAP S/4HANA does not support everything from the current IT landscape. For example, Finance has been completely revamped and in many areas, master data has been changed or required to be used (think of the well-known Business Partners). Also, Warehouse Management is still of limited use. In addition, there are many other changes and innovations that need to be re-implemented in the organization.
As a result, surprises surface during conversion that must be decided at that time. It is a process of continuous adjustment to eventually actually achieve the desired environment.
After system conversion: optimizing

Also, in this form of converting, you are not going to reap the benefits of the new system right away. This is a process that starts only after the system conversion. Then questions such as: Which processes can be improved or even replaced? Which functionalities from the new SAP S/4HANA add value to the organization? And how will we implement these process and system optimizations? It's not as easy as flipping a switch in SAP S/4HANA to start leveraging new features. You will have to analyze each time what the impact is on current processes, technology AND people. In addition, you will need to make a plan on how to transition.
So after the system conversion, you really begin to see the benefits of the intelligence of the system, Fiori and new modules such as Extended Warehouse Management (EWM) experience.
System conversion or

f

it-

to

–

s

tandard conversion



Whether a system conversion is the right route for your organization depends on several factors. What are your organization's goals? What strategy are you following? And what are the pain points in achieving the goals and following the strategy? From Quinso, we have a own methodology developed. A methodology to advise you in what is the most successful path for your organization: a system conversion or a fit-to-standard conversion. And that advice goes broader: we also give you insight into what the move to SAP S/4HANA will bring to your organization. We offer you quick wins and high potentials. And provide a recommendation on which cloud is best for your organization: public or private.
Don't underestimate the move from SAP ECC to SAP S/4HANA
The message I want to give you is that moving from SAP ECC to SAP S/4HANA hét can make a difference to the future of your organization. It allows you to be ahead of developments in the future, ahead of customer demands and ahead of competitors. It makes your organization flexible, efficient and resilient. But it's not just any old thing. It is a complex process that involves a lot and also requires a lot from the people in the organization. Don't underestimate it! Therefore, find a partner that is best for you.
Whether we are? It certainly could! Especially if your organization works in the manufacturing or wholesale industry, we can make the difference for you with our industry knowledge combined with our process and SAP knowledge and hands-on mentality. Watch here the movie of Fujifilm about their transition to SAP S/4HANA on premise, together with us. Or read the story of Yanmar who we recently guided through the transition to SAP S/4HANA Cloud. And in the context of system conversions, the story of vanRijsingengreen certainly very relevant to you.
Got curious?
After reading this blog, would you like to know more about a system conversion with Quinso. Or are you just nieus curious about what a fit-to-standard conversion and what the pros and cons are? If so, feel free to contact me. I'll be happy to talk you through it. You can reach me at Joris.sikking@quinso.com and 06-23381787.
Switching from SAP ECC to SAP S/4HANA
Are you choosing to move from SAP ECC to SAP S/4HANA? And do you live with the question of how your organization can make that transition as successfully as possible? Then watch the interactive digital session 'Switching from SAP ECC to SAP S/4HANA? Here's how to do it successfully!" back.